As requested by Eric, here is a tutorial on how to connect your Minecraft account to Enjin.

Now before you cast this thread aside, there are perks to connecting your account like vote count, and the online shop. Vote count keeps track of the amount of votes you have as well as the points you receive from voting. Those points can be used to purchase items from the online shop, such as an extra plot or commands like /wink. It also helps with auto rank-ups and stars so that you get your purchased rank on the site as well as in game. Everyone can benefit from this, right? Why not give it a shot?

Now lets begin,

First go to your profile and locate "Characters" in the menu on the left hand side of the screen.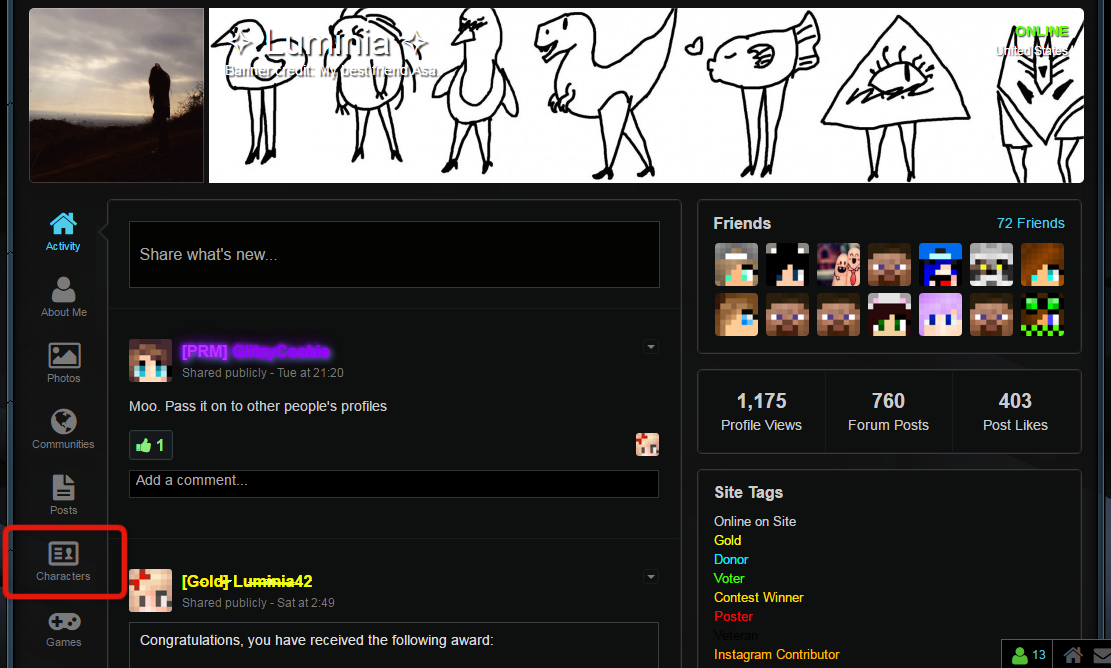 Then, at the top right of your screen there should be a button that says "Add Character." Click that and this box should come up;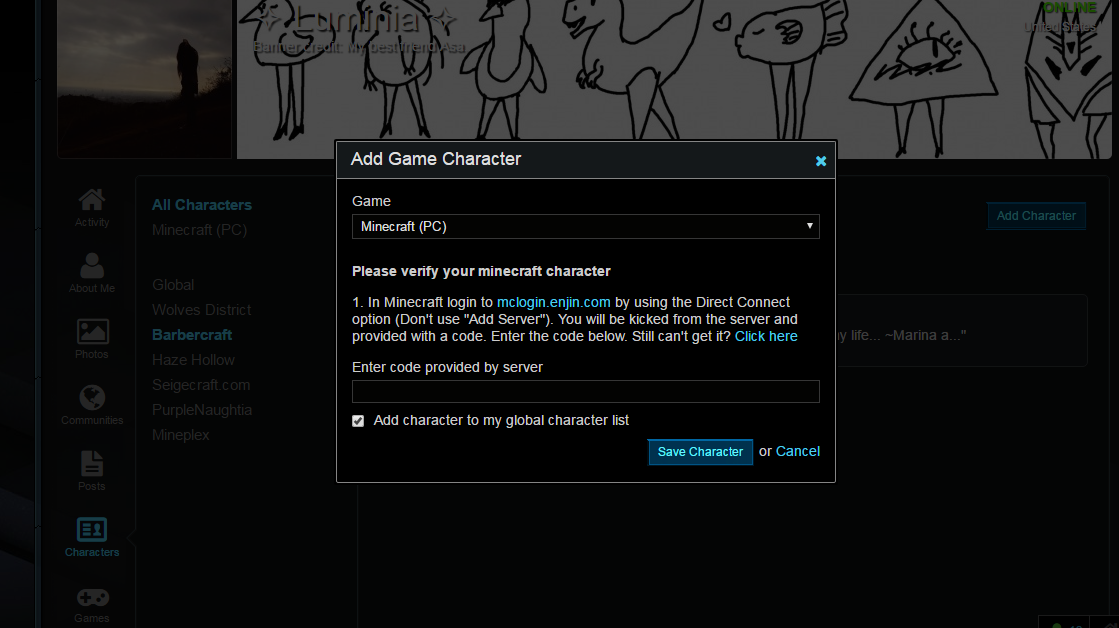 Follow those instructions and type your code into the text field below the instructions and click "Save Character."

Hope this helps! ^u^